For All Types Of Headaches
Free & Easy 30-day Returns
Fast Shipping (2-5 days for U.S.A Orders)
Why The Headache Relief Cap PRO Is Superior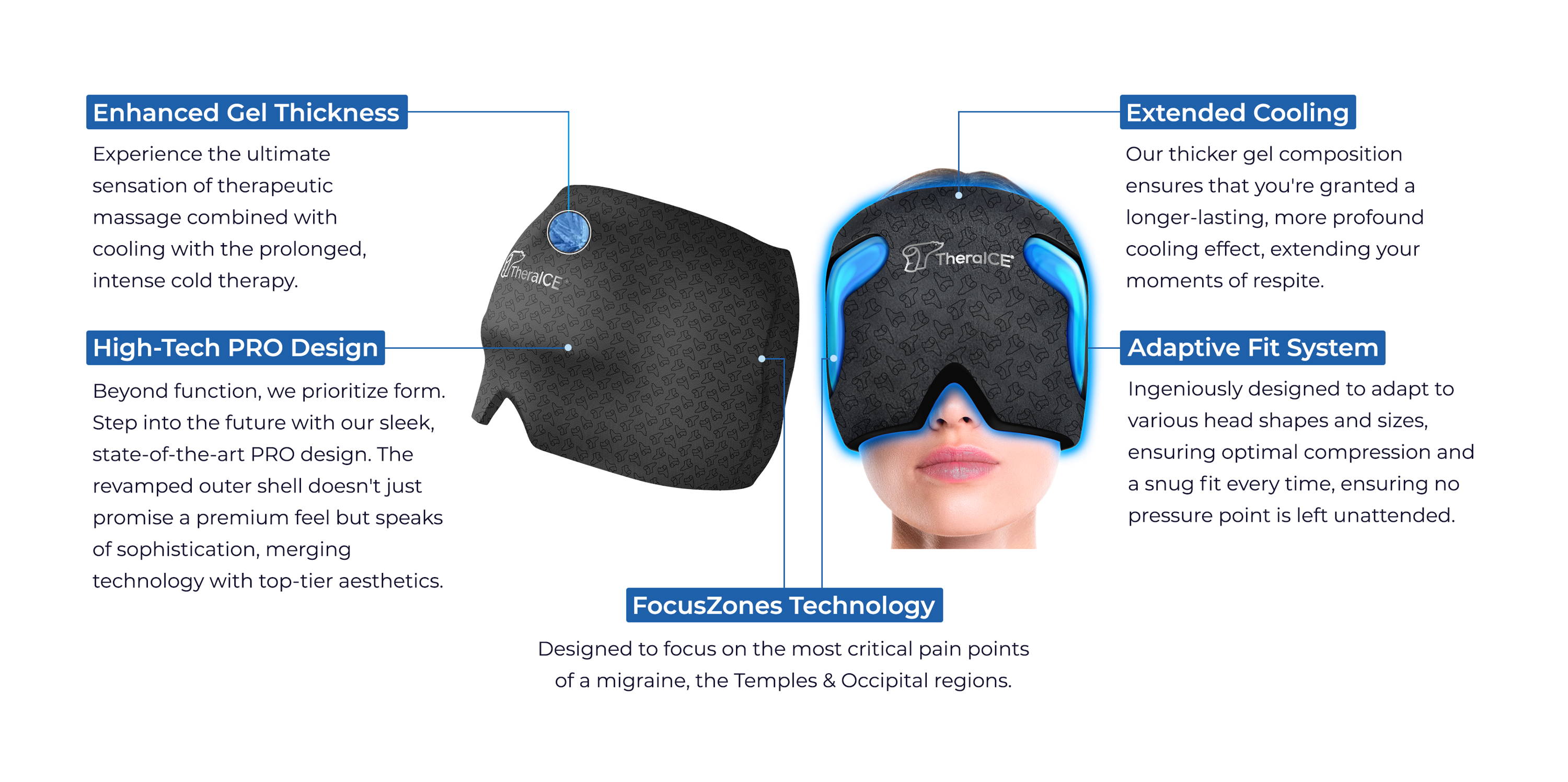 Works For All Types Of Headaches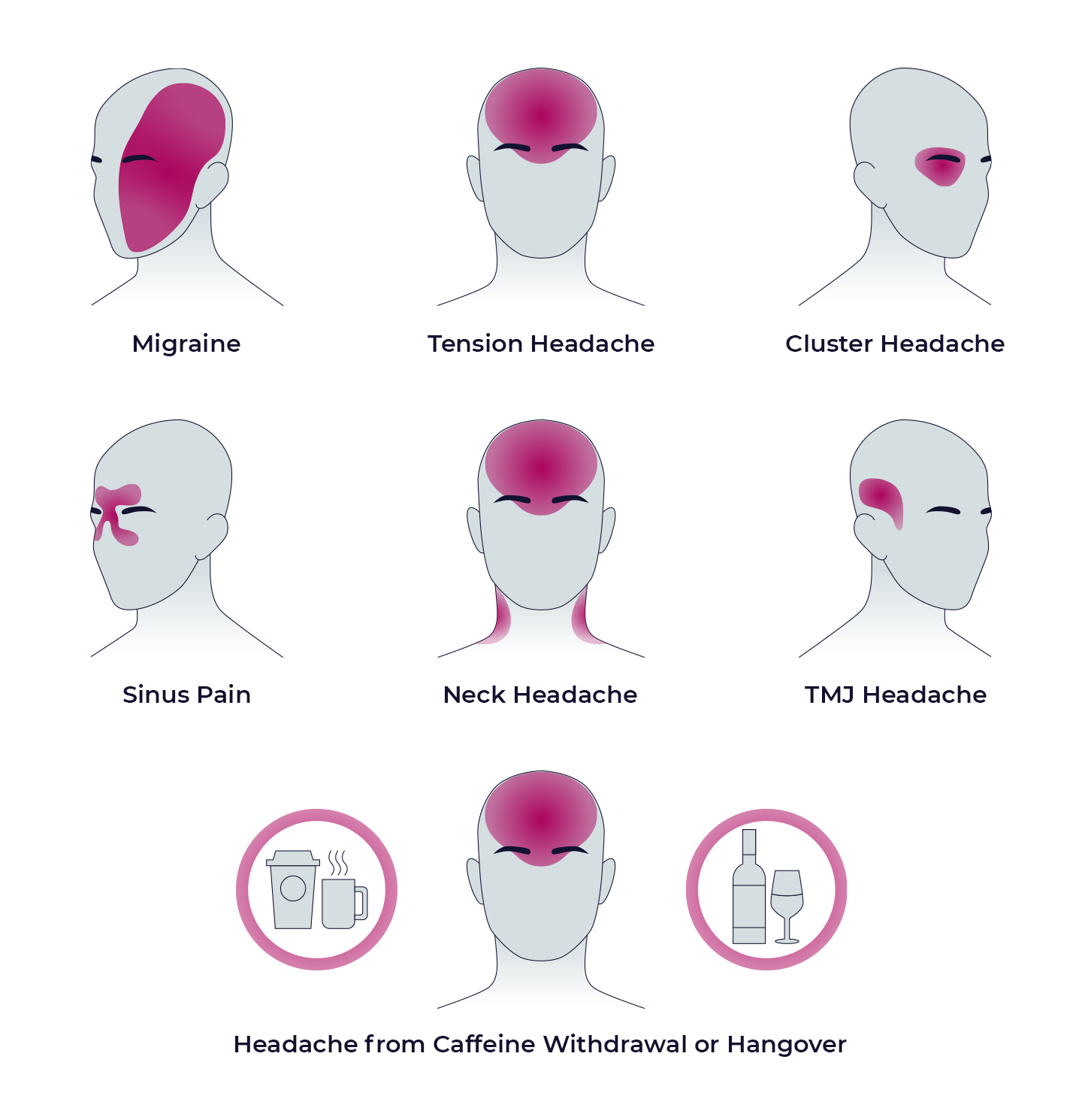 Use It Cold OR Hot Anytime!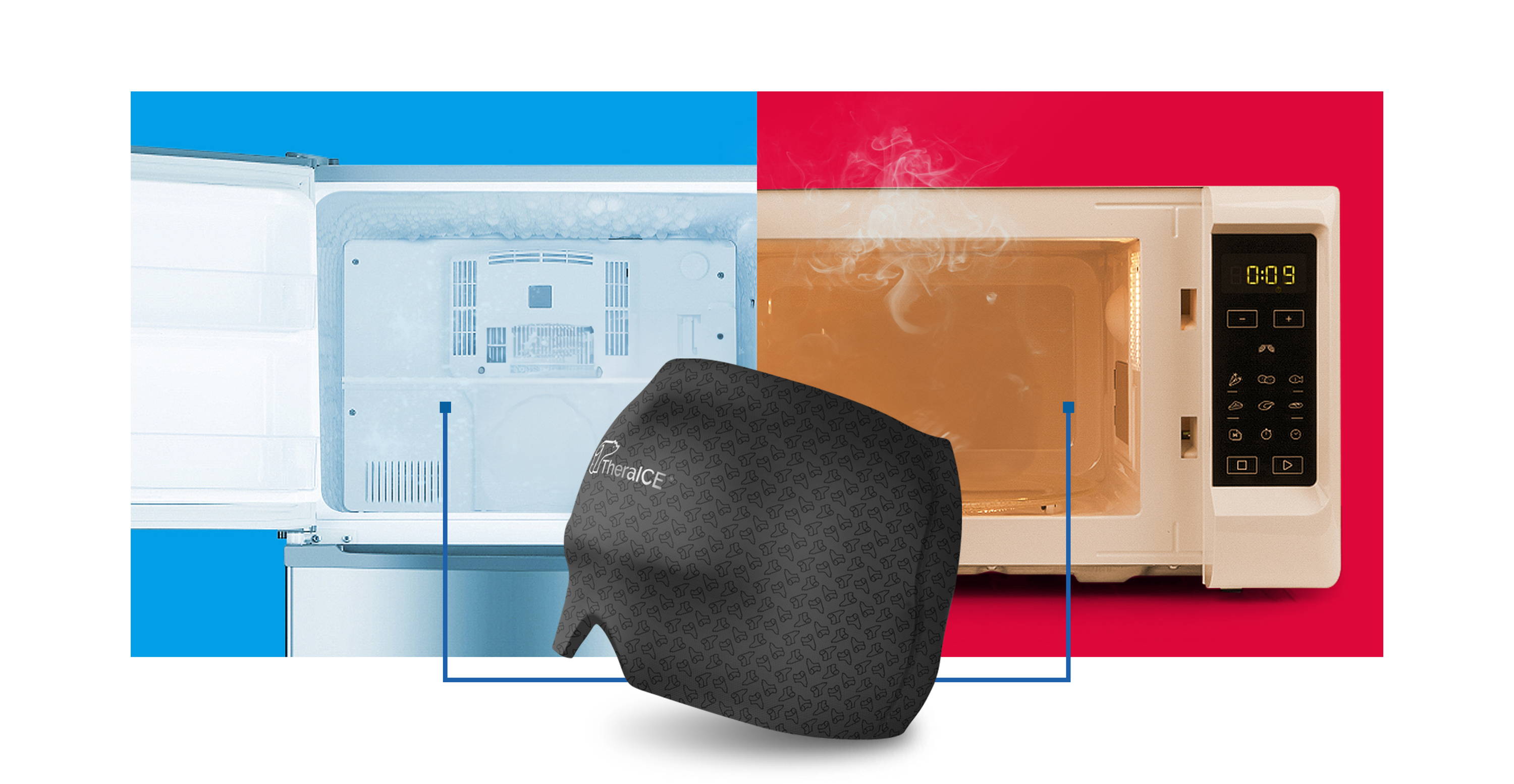 Ultimate Comfort and Migraine Relief Cap: Experience unmatched comfort and support with our TheraICE headache relief cap. This product fits all face shapes, head sizes, and eye contours, ensuring a soothing and relaxing experience. Our wearable migraine headache relief cap provides the ultimate relief you need from all kinds of headaches.
Comprehensive 360° Cooling & Relief Therapy: The TheraICE cold compression cap offers all-around cooling and therapeutic relief, efficiently targeting areas for faster recovery. As a headache cap for migraines, it replaces messy wraps, uncomfortable ice packs, inserts, or awkward band straps, becoming your go-to solution for headache relief.
Easy-to-Use, Reusable & Comfortable Gel Design: Our headache relief cap is user-friendly. Just freeze it in the included freezer bag for 2 hours between uses. The soft gel design ensures a comfortable experience, perfect for relieving various types of headaches and soothing puffy eyes. It's a reusable gel ice pack wrap, offering the benefits of hot & cold therapy in one migraine relief product.
Safe, Effective Compression for Daily Use: Crafted from advanced material and expert-grade cooling gel, our TheraICE gel ice cap ensures a safe and effective solution for daily use. The compression hat provides optimal support for your face, eye, and head, conforming to your unique shape to relieve tension, stress, and head discomfort. It's your natural, safe headache relief device.
Versatile & Adaptable Headache Relief Hat: Headaches and migraines are the third most prevalent illness worldwide. Our TheraICE Headache Relief device molds to your head, providing cold compression that targets areas of tension and stress. The stretchable compression ensures a perfect fit for anyone seeking migraine relief. It's a truly adaptable and versatile headache and migraine relief cap.
Reviews
What customer are saying:
This section doesn't currently include any content. Add content to this section using the sidebar.