Free & Easy 30-day Returns
Fast Shipping (2-5 days for U.S.A Orders)
Use It On Any Parts Of Your Body!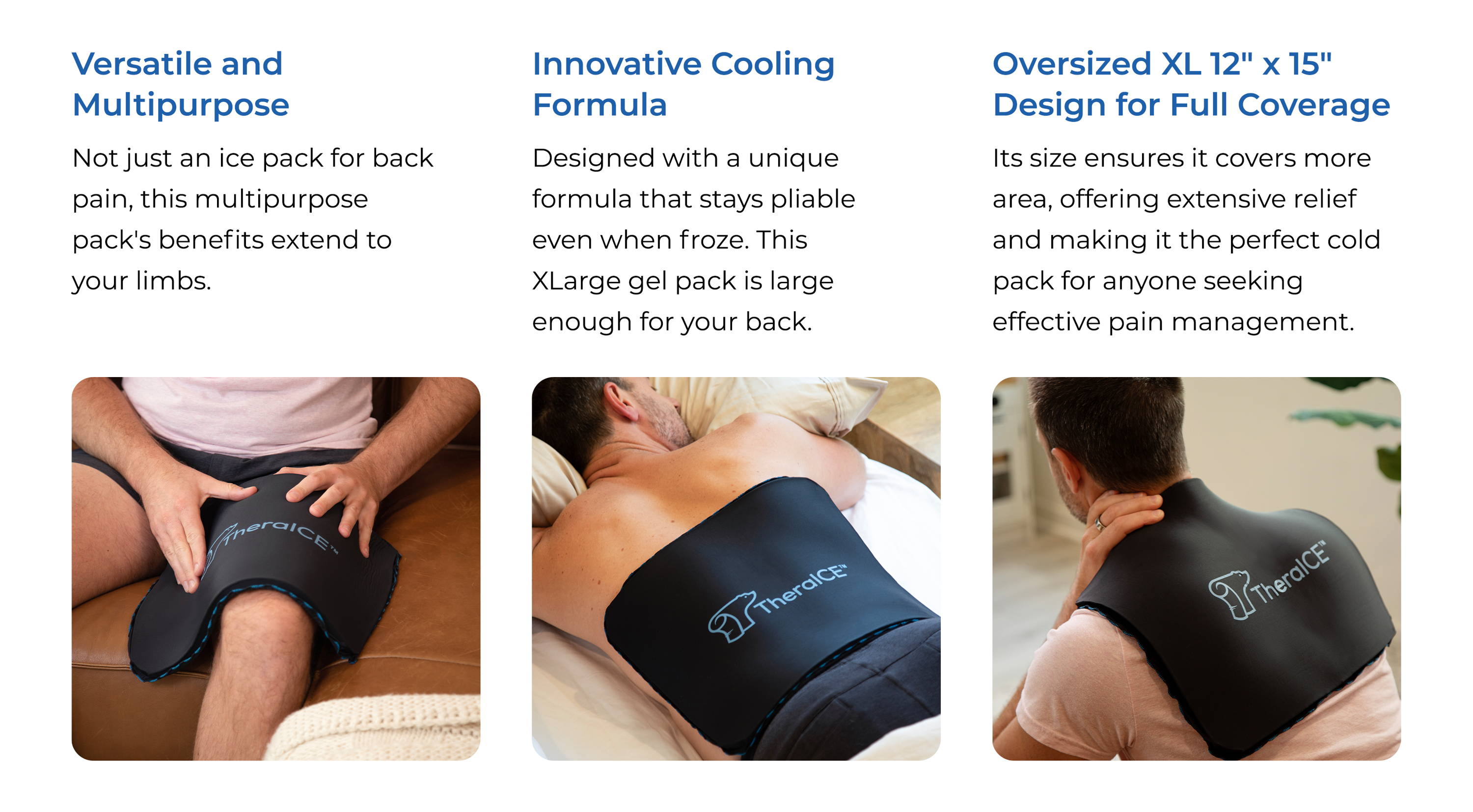 Freeze It OR Warm It. Your Choice!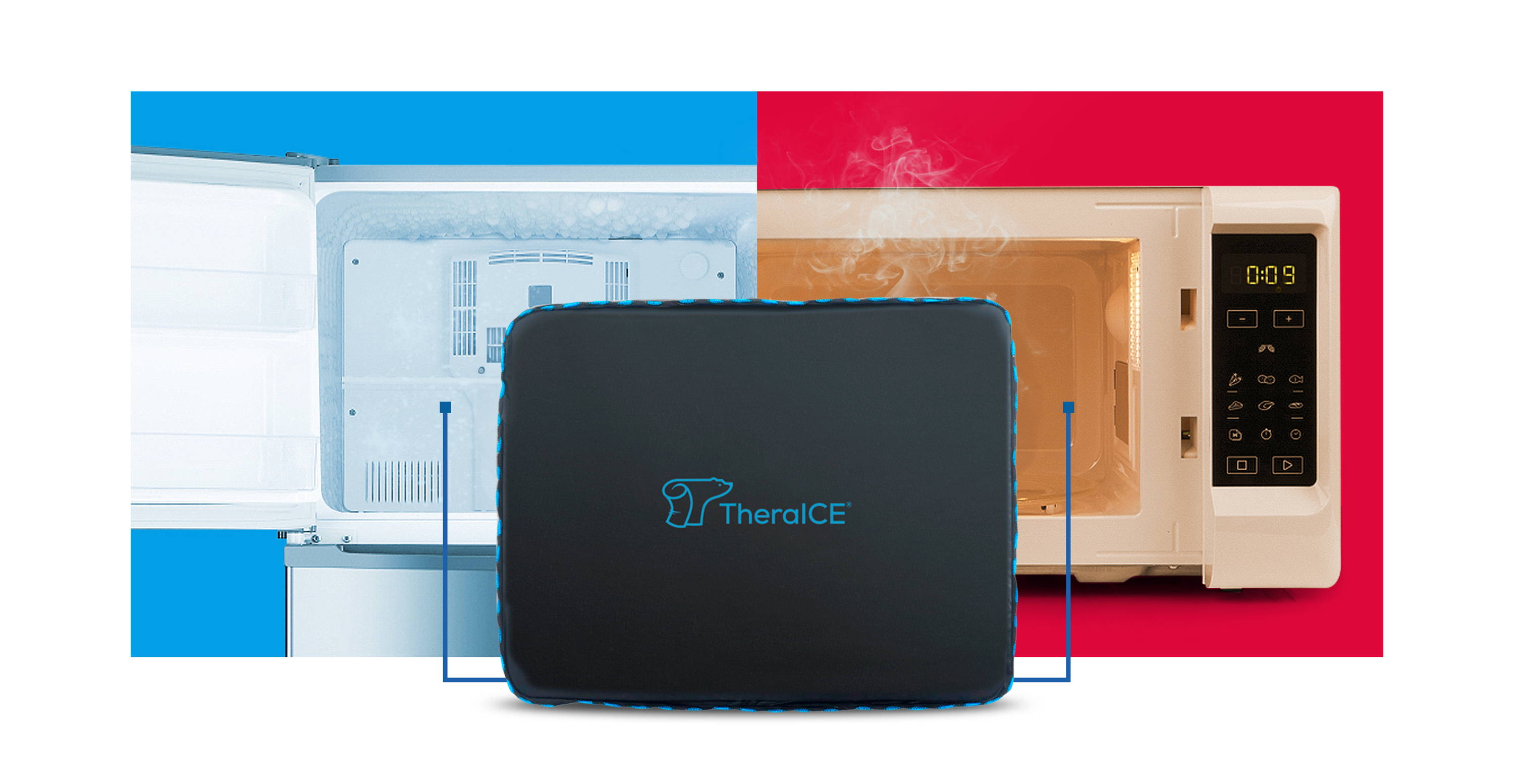 TheraICE PROPACK MULTI-USE COLD PACK – This innovative cold therapy reusable gel pack brings relief to over 80% of Americans suffering from back pain. Extra Large in size, this 12" x 15" oversized gel pack provides an effective cold compress for back pain, boosting productivity by reducing the 264 million lost workdays caused by discomfort.
Versatile and Multipurpose – Not just an ice pack for back pain, this multipurpose pack's benefits extend to hips, legs, and shoulders. This multipack tool provides targeted relief for inflammation and pain, suitable for treating knees, hamstrings, calf, and shins.
Innovative Cooling Formula – Designed with a unique formula that stays pliable even when frozen, delivering perfect cold therapy anywhere on your body. This XLarge gel pack is large enough for your back while offering substantial pain relief and inflammation reduction.
Hot & Cold Therapy – Not just a cold pack, the TheraICE PROpack also offers warming comfort as a microwave heating pad, contributing to overall wellness by effectively managing pain and inflammation. It's an essential tool for personal wellness, offering the best of both hot and cold therapy methods. This feature makes it a versatile solution, suitable for various needs and conditions.
Oversized XL 12" x 15" Design for Full Coverage – The TheraICE PROpack provides an oversized, comprehensive solution for pain and inflammation. Its size ensures it covers more area, offering extensive relief and making it the perfect cold pack for anyone seeking effective pain management.
Reviews
What customer are saying:
This section doesn't currently include any content. Add content to this section using the sidebar.